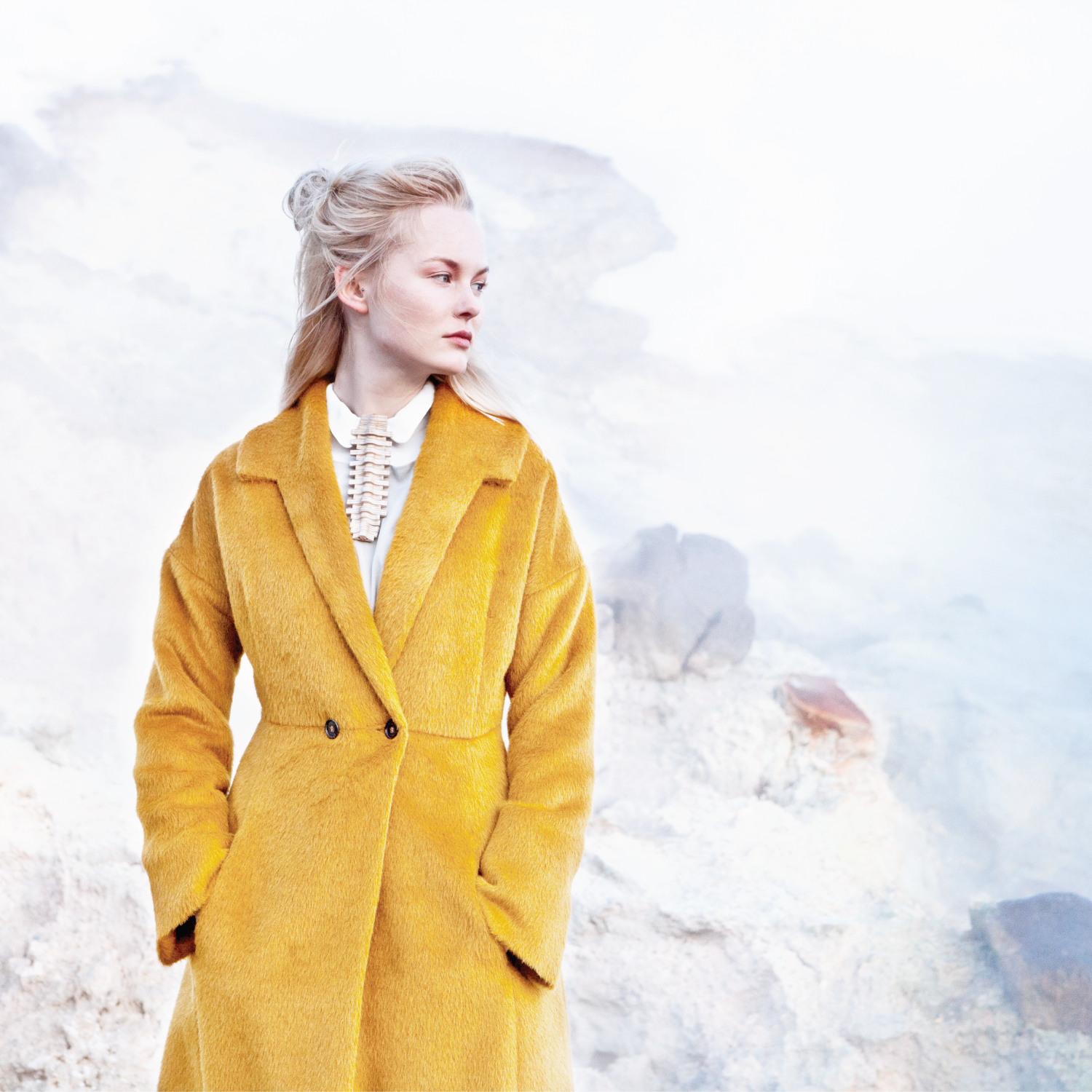 In 2013 I designed an accessory collection for jewellery brand Hring eftir Hring. I didn't normally wear accessories. I didn't put on ties, bracelets, rings or anything of that sorts. So for this project I actually decided to design something that I would want to wear myself. That was.. well.. tricky.

It was a difficult process for me. I came up with loads of crap ideas, made loads of crap sketches and prototypes. I was not getting anywhere with this for some time. I actually remember the exact moment that it all came together. I can't remember why - but I can see it clearly in my mind - I was standing in my kitchen in Skólavörðustígur when the idea hit me. A tie that would be inspired by a spinal column. Doesn't sound like the phenomenal revelation I make of it, but when you're desperate for an idea that finally arrives, something just 'clicks' in your mind.
Now a spine-tie I could see myself wearing. Something that would be a bit different, but have style - maybe have a bit 'punk' to it - but still have some classic elegance.
It ended up as an accessory line called 'Hryggur collection' (spinal column), which included three lengths of ties and a bracelet.
Hring eftir Hring used a lot of wooden beads in their designs so I decided I would make the collection out of wood. I made it out of plywood, with the ply facing forward, which I think added a lot of character. The spines are made out of five different types of vertebrae - that are CNC milled - so each product is assembled from quite a lot of parts.
I had actually worked a bit for Hring eftir Hring assembling necklaces so I knew how they assembled their other designs, which helped when it came to deciding how the product would be put together. The vertebrae therefore have a leather cord running through them - but additionally I used a black string that ties around the leather between each vertebra, creating sorts of discs in between them. The Hryggur collection is therefore very flexible - hyper-flexible.
There's nothing more pleasing than seeing a person wearing something you designed on their bodies. I can't imagine how good fashion designers must feel all of the time.
And yes, I wore it myself - even the bracelet!