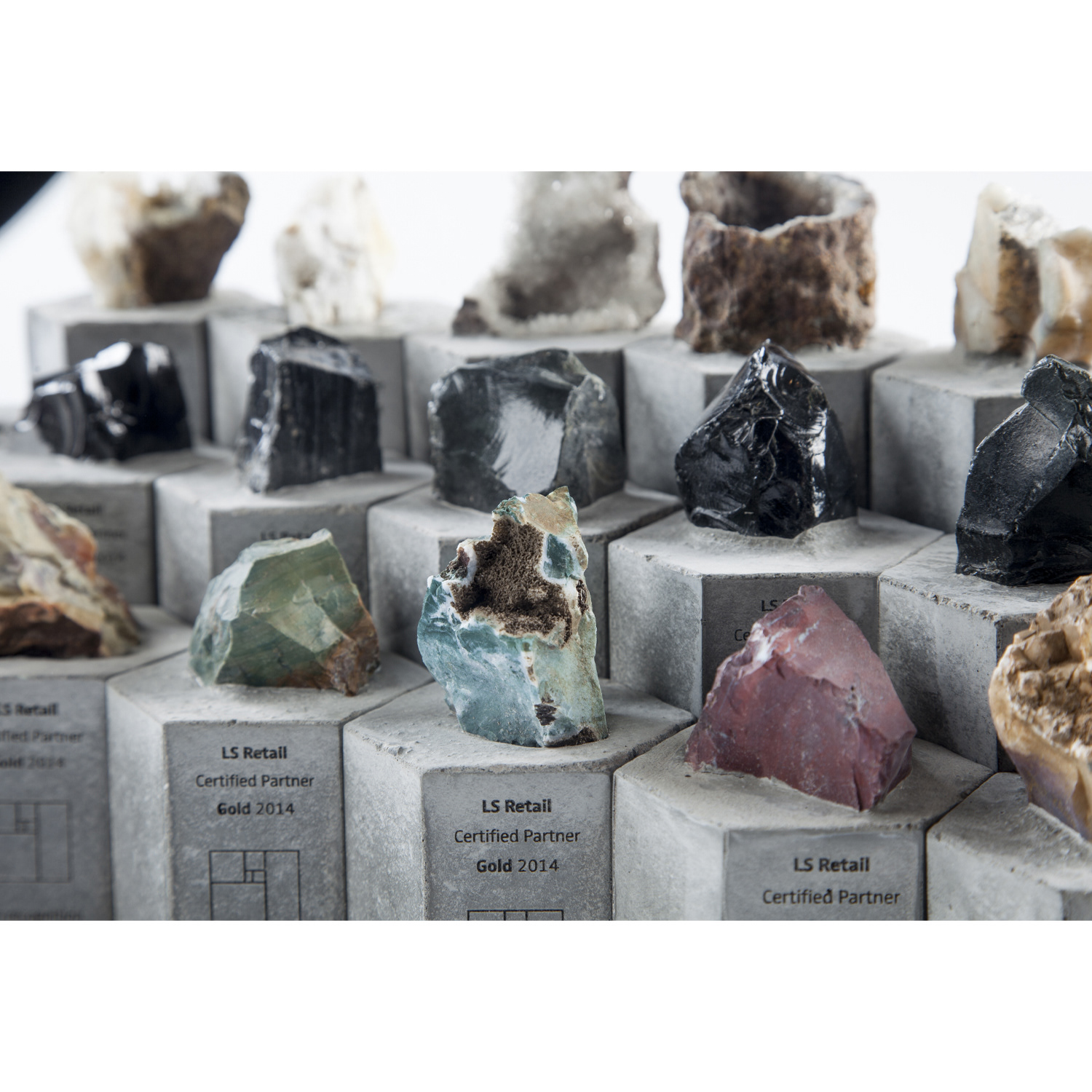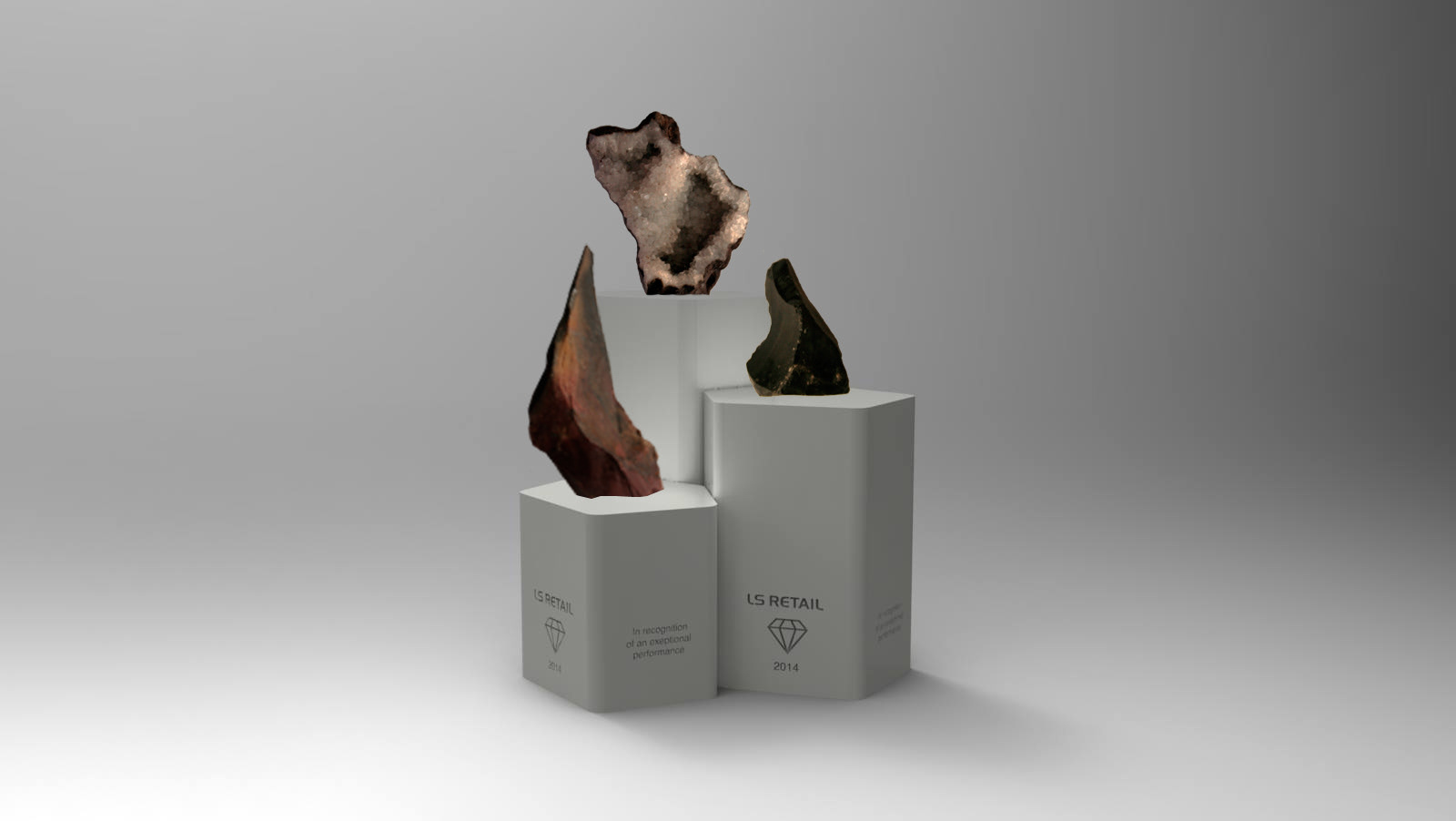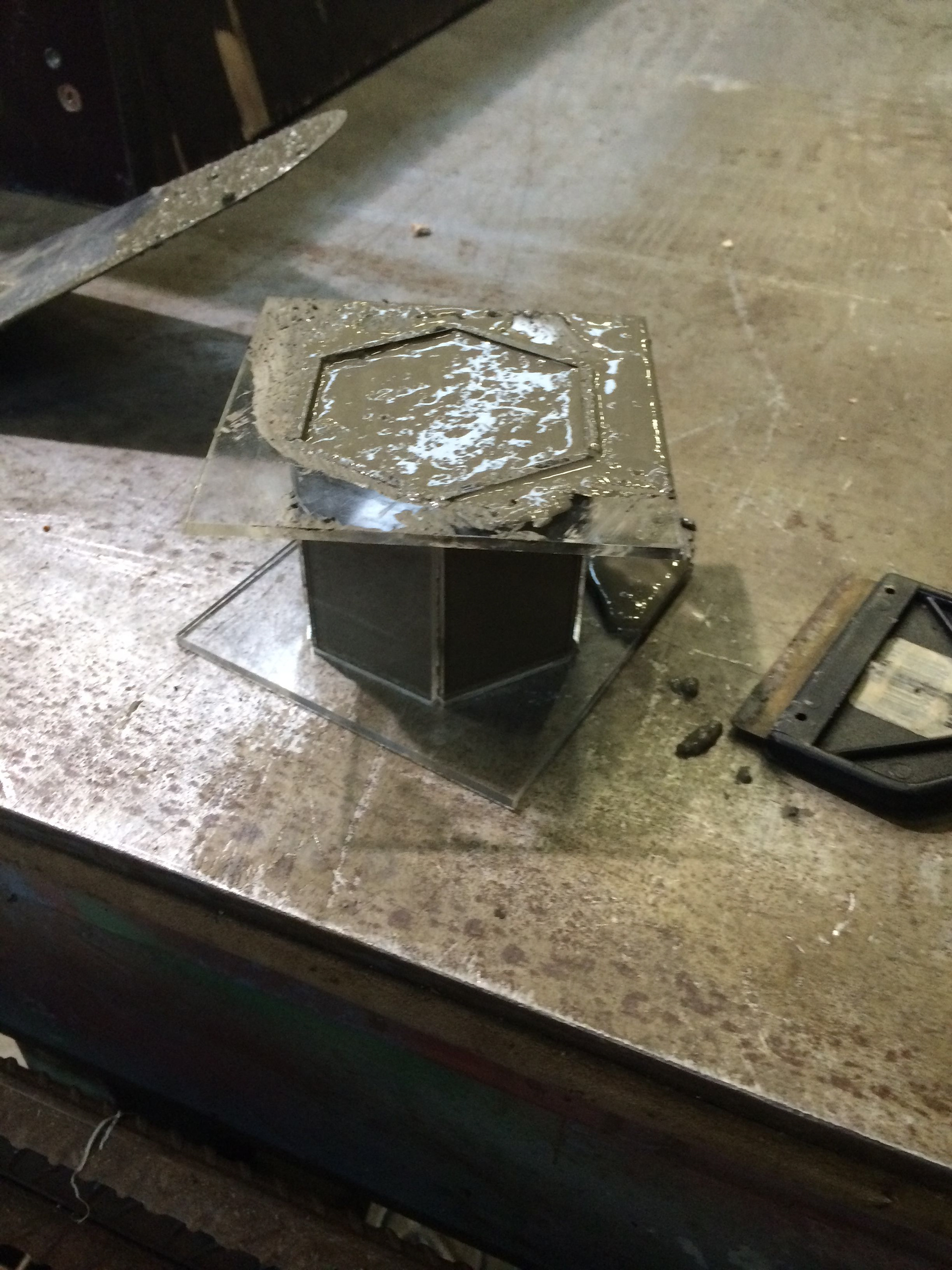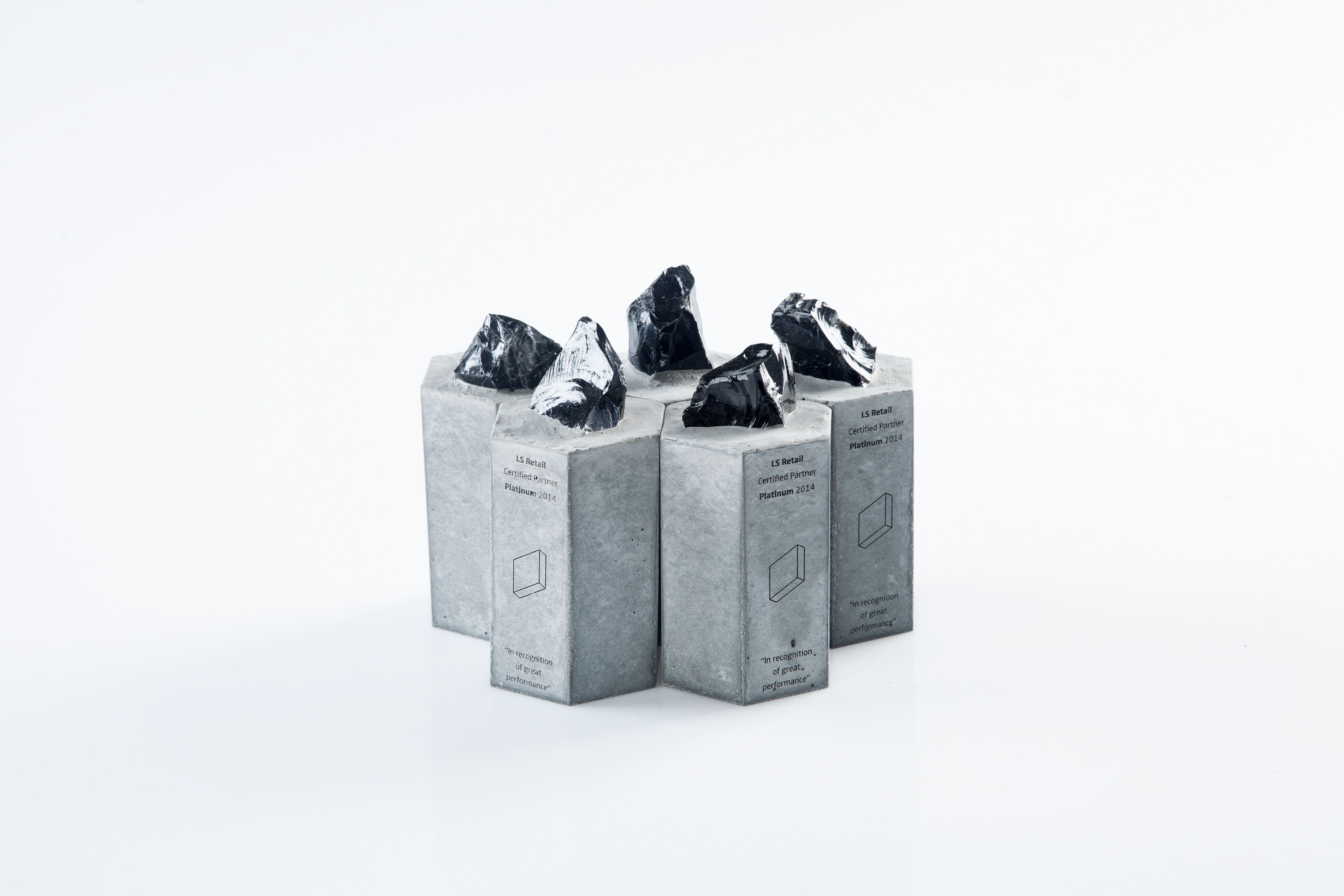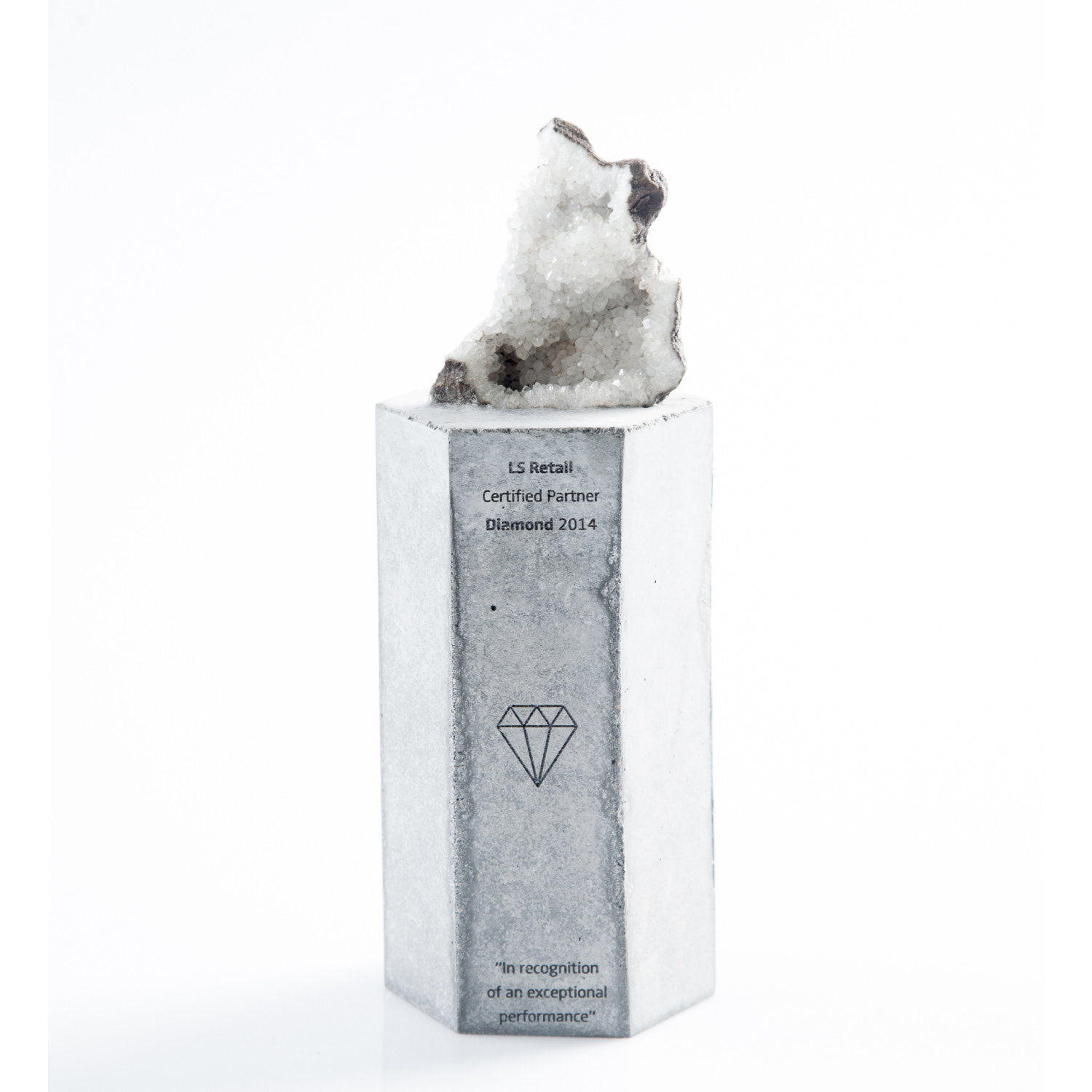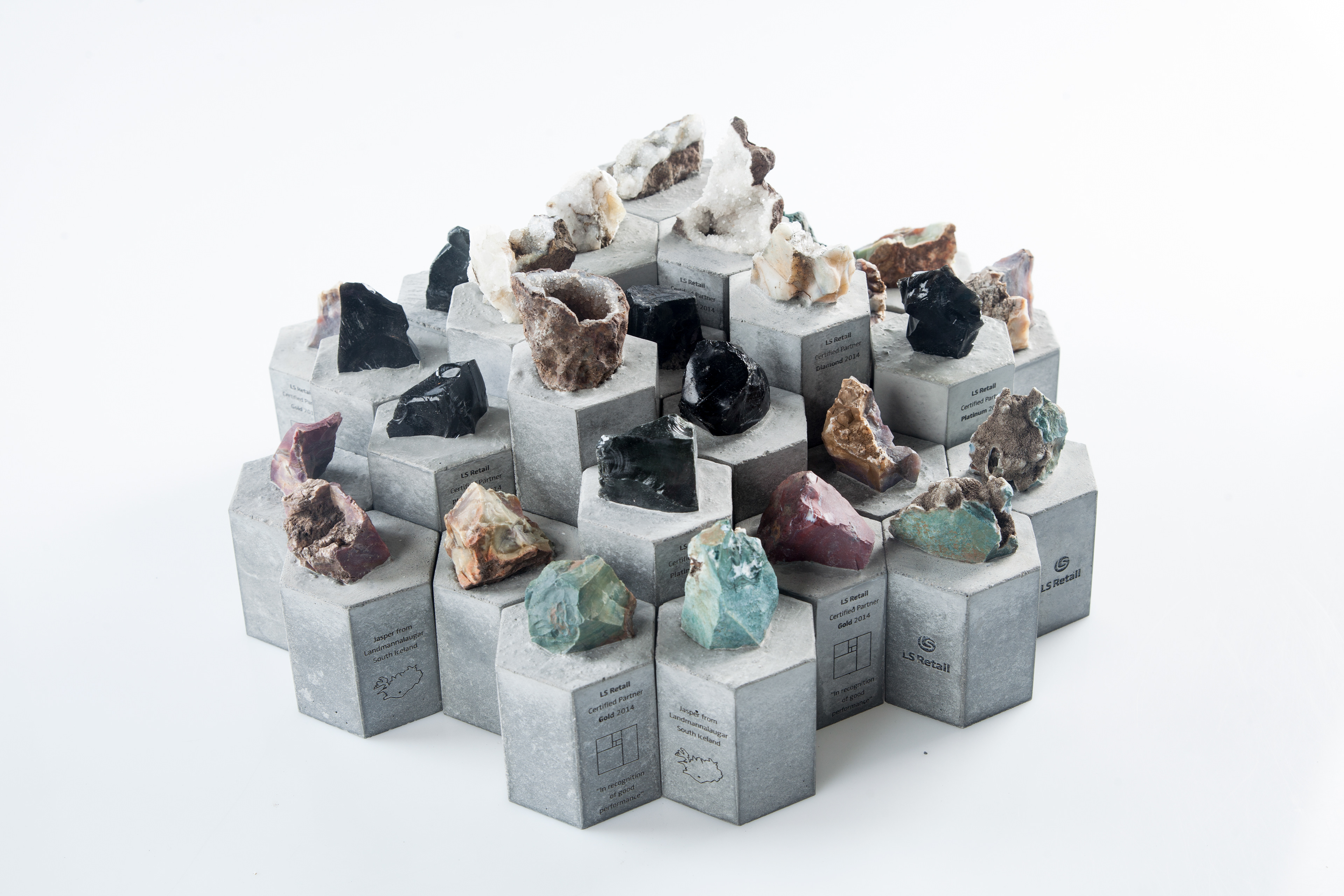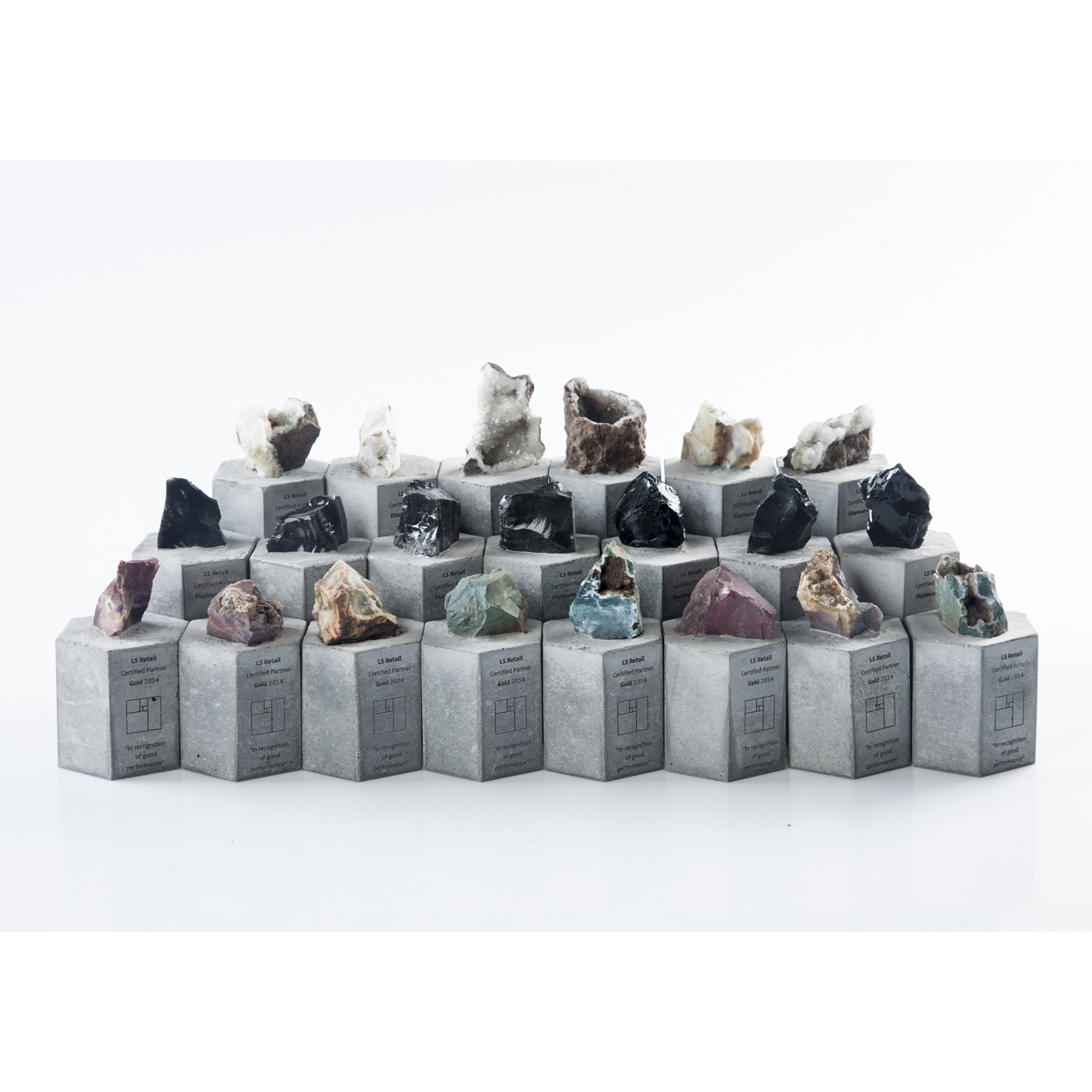 In 2014 Ólöf Stef called me with a project she was building a team around. The project was designing trophies for customers of LS Retail. The team ended up being me, Ólöf and Rúna Thors.
I can't remember how exactly this works but LS Retail has around billion customers all around the world which all get trophies… There is some hierarchy to their customers, so we needed to design and create different trophies for their Gold, Platinum and Diamond customers. We made at least 21 trophies. Maybe there were more. Each one was unique.
We sought inspiration to columnar jointing (stuðlaberg), Rúna's expertise in working with concrete and Ólöf's grandmother's rock collection - well not only for inspiration, we literally used it.
In my memory the outcome of this project wasn't superb - I think it's because I used to take on too many projects, which I therefor wasn't always able to enjoy - but seeing those pictures now I completely disagree with my memory.
Thanks for a tremendous collaboration Ólöf and Rúna - and Ólöf - thank your grandmother once more for all her amazing rocks.